Welcome to 18percent!
We're glad you joined us. This is a community to find support, make friends, support others, and work towards ending the stigma surrounding mental health. Bookmark this page for everything you need to know to get started in our community, and check back for updates.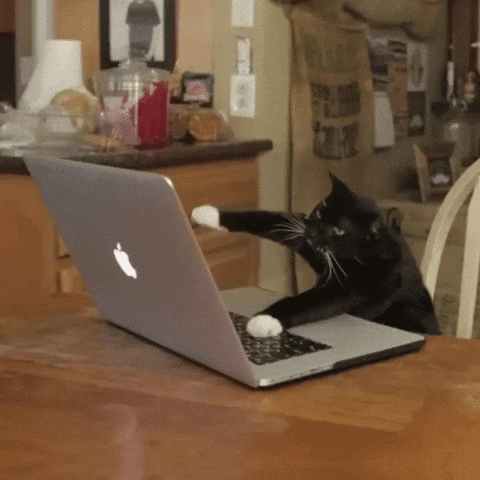 Our community takes place in Slack, which is a tool originally used for instant messaging at work, but it has been widely adopted as a tool for all sorts of communities. Slack, in a nutshell, is an instant messaging service with topics separated into "Channels" – we'll get more into how we use Channels soon.
Table of Contents
What Our Community is For
We're all about peer-to-peer mental health support. Everyone in our community has been affected by mental illness in some way, and the majority have experienced it firsthand, so we're equipped to offer firsthand support and advice. It is important to remember that we are NOT health care professionals. A community like ours is a great addition to therapy but not necessarily a replacement. If a problem becomes serious, we'll do our best to help you get to a professional.
We also are a place for you to chat and make friends. Don't feel as though you have to disappear after getting advice once; your story can inspire others in the group, and it's also fun to be a part of a unique, supportive community.
Slack Basics
You can log on to our Slack group through this page but we definitely recommend downloading the desktop and mobile apps here for the best experience. It would be silly to write out everything there is to know about Slack when they have already made some great how-to's here, so definitely check this out for the basics, and of course you can always ask anyone in the community if you have questions.
Channels
Topics in our Slack are separated by "Channels" – when you first join you will be in a few by default, but there are more to join and the list is growing. You can browse all the channels and join by clicking "Channels" in the left sidebar.
General Channels
#introductions – You can introduce yourself to the group and welcome others. Try to keep conversations to a minimum and move over to #hangout.
#hangout – This is for general chat, talk about anything, but try to keep the conversation light-hearted. For more serious conversations surrounding advice and support head to #support_group.
#support_group – This channel is the main area for getting advice and support from the group. You can talk about whatever you're feeling and thinking, as long as it follows our Code of Conduct. It's important to be honest and respectful. We are growing a list of condition-specific channels for more targeted advice, but anyone is welcome to use #support_group.
#guest_speaker_qa – Occasionally, 18percent will host guests who are well known or professionals in some way to do a Q&A chat with members. Stay tuned for announcements!  To see a list of upcoming and past Q&A's, please visit here.
#community_questions – If you need assistance from a moderator or would like to make a suggestion for how 18percent can be made better, post it here.
#mytinywins – For sharing the little (and big) accomplishments. Also check out http://www.mytinywins.com.
#resources– An archive of resources that members have found helpful and want to share.
#twitter– See updates about our community via our Twitter account.
#whereyouat– Share your location! Safety is our top priority, so please never share personal identifiable information.
Channels For Specific Mental Health Concerns
#addiction – This channel offers support for those struggling with addiction in their lives. Addictions include drug, alcohol, self-harm, and many others. In this channel, you can find people like you that can give advice for how they deal/dealt with it.
#anger_management – Here, you can find advice and tips for dealing with anger when you don't know how.
#anxiety– People who need support concerning anything related to anxiety can ask questions or give advice. Topics include, but aren't limited to: stress, nervousness, worrying, panic attacks, etc.
#autism – A channel dedicated to anyone or a loved one suffering from autism.
#bipolar– A channel dedicated for people with bipolar disorder.
#depression – Do you deal with depression? Even if you feel it's not serious, give this channel a try! When you're feeling down, members will be able to give you support and coping mechanisms. Even if you're someone that has dealt with it in the past, you can still give support to those who need it.
#eating_disorder – A channel dedicated to anyone living with an eating disorder
#ocd – Here, people dealing with OCD can talk to one another and give each other advice on how they cope.
#ptsd – A channel dedicated for people with PTSD.
#schizophrenia– Chat with like minded people who are living or dealing with schizophrenia.
Channels for Specific Groups
#family_friend_support – For caregivers and those dealing with the mental illnesses of family and friends
#girltalk – Channel for discussing issues related to being female (anyone who identifies as female welcome).
#lgbtq– This channel is for members of the LGBTQ community and allies. Come here for support and any questions you may have.
#over_30 – A channel dedicated for people over 30 to talk about mental health issues.
#teen_chat – A channel for teenagers and to discuss issues related to being a teen.
Channels for Specific Interests
#entrepreneur– Discuss your entrepreneurial ventures and get advice and support.
#funnies– This channel is for light-hearted humor and to destress. Post your memes and cute animal videos!
#gaming – Interest-based channel for people into video and tabletop games.
#inspiration  – A place for inspirational text or images to cheer up others.
#music_tv_movies – Interest-based channel for those interested in music, TV, or movies.
#religion – For discussing all things related to religion. Please note that hate will not be tolerated in anyway, this is a channel for productive discussion and respect.
#submit_art_writing – A place to share your art and writing that you want to present to the community. Occasionally 18percent will ask if we can tweet out/post art so the world can see how creative and talented our members are.
Code Of Conduct
Read the full Code of Conduct here and be sure to go over the do's and don'ts thoroughly. A lot of people ask us, "What can I post here, can I say anything?" The answer is you can be honest about your struggles and experiences, but try to avoid violent language that can be triggering to others. And of course, as stated in more detail in the full Code of Conduct, everyone must be inclusive and respectful.
Moderators
Anyone with a green check mark next to their name is a moderator. The moderator's job is to frequent all channels and make sure everyone is following the Code of Conduct. The moderators are all people who have been in some way affected by mental illness, and they may give and ask for advice just like anyone else in the community. The moderators are NOT health care professionals and cannot give medical advice. Remember, we are peer to peer support.
How To Use 18percent 
Desktop
Mobile